Sandra Shpilberg is the Founder and President of Seeker Health. She founded Seeker Health to harness the power of technology to connect patients to clinical trials and help the biopharmaceutical industry accelerate drug development and innovation. Prior to founding Seeker Health, Sandra was an executive at Nora Therapeutics and at BioMarin Pharmaceutical, where she led commercial launches and product development for treatments for rare diseases. In 2018, EVERSANA acquired Seeker Health. She graduated with a BBA from Pace University and an MBA from The Wharton School at the University of Pennsylvania. Medical Marketing & Media named her a Top 40 Healthcare Transformer and she was a featured speaker at 2018 SXSW.
Paul Ivsin has more than 15 years of leadership experience in pharmaceutical clinical trial recruitment, patient engagement, and analytics. Most recently he was an independent consultant for medical advertising agencies, including PEP. Previously, he served as the Director of Offerings Development at IMS Health, a global information and technology services company, where he led new product development for clinical trial recruitment as well as feasibility data products and services. Prior to that, he led the Clinical Trial Recruitment practice at CAHG, a leading medical advertising agency. He is the author of several articles and blogs about clinical trials. His work has been published in Applied Clinical Trials, Clinical Informatics News, and Eye for Pharma.
Ramesh oversees our Implementation Team, and ensures our patient finding programs deliver results and delight our customers. Prior to joining Seeker Health, Ramesh was a Director of Strategic Account Management at eHealth Insurance, Inc. and Director of Customer Success at Talix, Inc. Ramesh holds a Bachelors of Science from Coimbatore Institute of Technology in India, a Masters of Science from Northern Illinois University, and an MBA from San Francisco State University.
Kristina has lived with Type I Diabetes (T1D) since she was six-years-old, but has never liked being identified by it. She is an advocate for herself and others by pushing down walls that limit the ability to thrive. Her career and background combines her passion for advancing research and healthcare accessibility and affordability with meeting people and patients where they are, to propose solutions to break down barriers to healthcare access. She has recently co-founded a 501(c)(3) non-profit organization called Our Odyssey as an opportunity that uniquely positions young adults impacted by chronic and rare conditions (and our healthcare systems) for greater livelihoods by way of connectivity with other young adults, providers, tools and resources. She is thrilled for the opportunity to join the Seeker Health team at Eversana and to expand the business, innovate and collaborate across the healthcare industry.
Sharon Francis is a seasoned digital marketer with over 10 years of experience in online ad and website design, project and financial management. Sharon previously served as Director of Program Management at Carat and Associate Director at Digitas, where she produced award-winning advertising campaigns. Sharon started her career at Deloitte Consulting as a healthcare consultant. She earned a BA from Barnard College. Sharon has a passion for the growing use of social media and its potential to revolutionize clinical trials.
Nadia Espinoza studied communications with an emphasis in media at University of California, San Diego. Post academics, Nadia returned home to the San Francisco Bay Area, and proceeded to work in a fast, dynamic environment, assuring hands-on experience on startup ground. Passionate about technology, Nadia has since continued to pursue professional development in tech-based startups. Her background includes roles in marketing, media, and operations.
Becca Triplett manages and analyzes our clinical trial enrollment campaigns including the deployment of Facebook and Google media, setting up clinical trial websites and administering Seeker Portal assistance to sites. Becca is passionate about innovative health solutions and is excited to be a part of a company that impacts so many lives. Becca earned her B.S. degree in Human Biology at Stanford University. During her time at Stanford, she gained insight to the clinical trial process at both the Stanford Medical Center as well as Massachusetts General Hospital in Boston. In her free time she loves to hike, scuba dive, and read.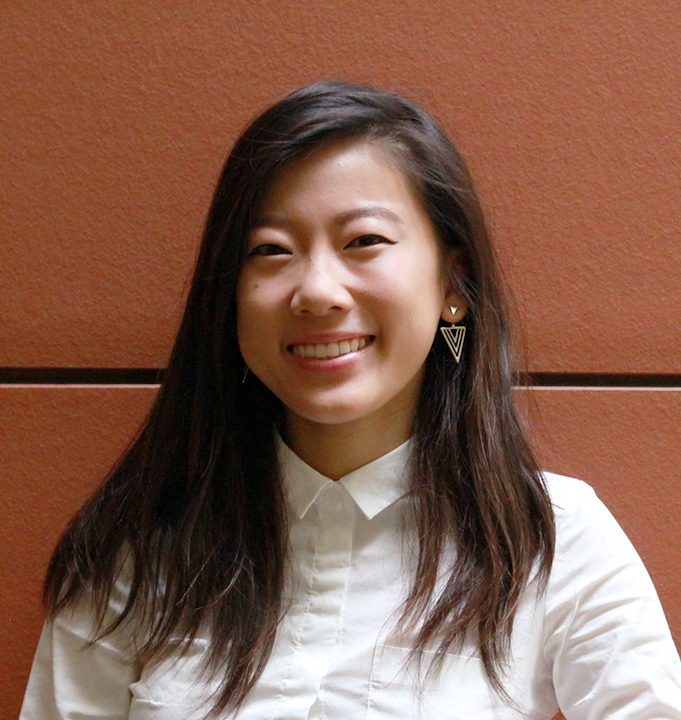 Amy Ye is an Implementation Manager and Graphic Designer who helps Seeker Health deploy our patient finding platforms and develop digital assets for campaigns and websites. She studied Design at the University of California, Davis. She is experienced in logo design, branding systems, editorial design, and web graphics.